Optimum Nutrition - Gold Standard Isolate (74 serves) 2.27 Kgs
$12900

$129.00

Save $20
Tax included.
---
---
Optimum Nutrition -  GOLD STANDARD ISOLATE
Premium Gold Standard Whey Protein Isolate 
Optimum's Stand Alone Whey Protein Isolate
Ion Exchange & Microfiltered Whey Isolate
Rich in Aminos & Glutamine for Faster Recovery
Gluten Free & Banned Substance Tested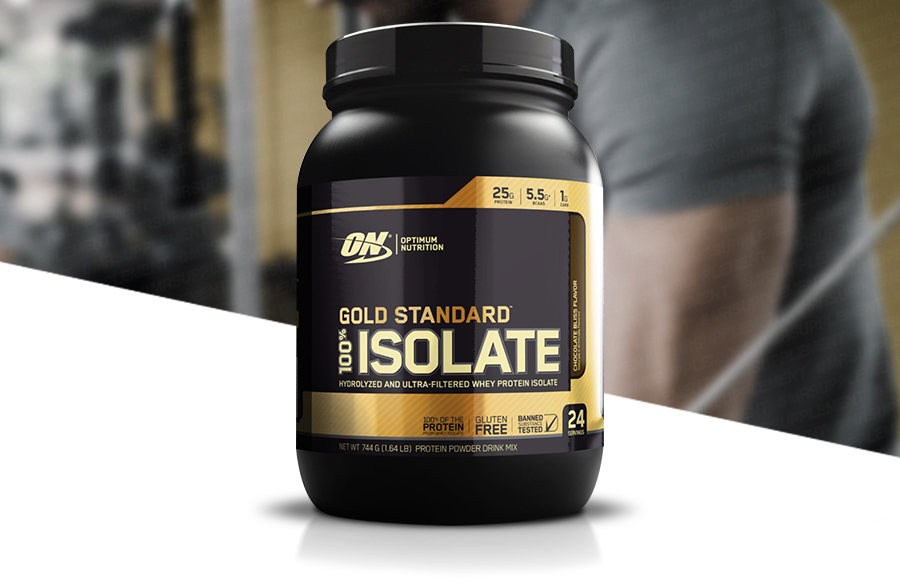 Optimum is set to continue the evolution of its Gold Standard line with the soon to be released Gold Standard Isolate. A stand alone isolate has been the one key missing ingredient in Optimum's protein powder line up.
Optimum Gold Standard 100% Whey Isolate is a hydrolyzed and ultra-filtered whey protein isolate superior to anything else on the market. To create the GOLD STANDARD of isolate protein, we start by selecting only the highest quality whey protein isolates. This is then carefully pureed through an ultra-filtration process that leaves you with everything you want, and nothing you don't. It's as premium as protein gets. It's GOLD STANDARD.
Get maximum results with minimal ingredients. Using a series of sophisticated separation processes, excess fat, cholesterol, sugars, and other materials are removed so that simply 0 grams of total fat and 1 gram of carbohydrates remain. The result is a delicious, ultra-pure hydrolyzed whey protein isolate designed to get into your body rapidly, so your muscles can rebuild.
Made With Advanced Hydrolyzed Whey Protein Isolates for Faster Delivery
80% Protein Per Scoop (Highest in Market)
Nearly 6 Grams of Leucine, Isoleucine, and Valine (BCAAs)
Contains Digestive Enzymes for Enhanced Utilization Instantised to Mix Easily With a Spoon
1g of Sugar 
Gluten Free